Cookie Bouquets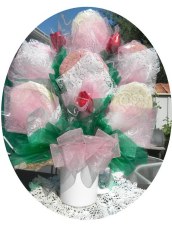 Pretty in Pink
Cookies wrapped in white with pink petals along with Hershey Kiss rosebuds.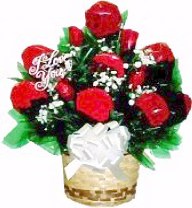 Rose Garden
A dozen cookie roses, accompanied chocolate rose buds, makes this a special bouquet indeed. Perfect for your Anniversary
Place your order now.
Basic Bouquets
6 Cookie Bouquet $31.95
9 Cookie Bouquet $35.95
12 Cookie Bouquet $45.95
18 Cookie Bouquet $59.95
24 Cookie bouquet $79.95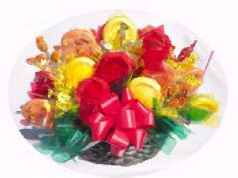 Happy Days
A eighteen assorted cookies
in a basket. $59.95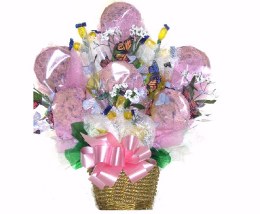 Butterfly Magic
A dozen cookies with delicate candies just perfect for spring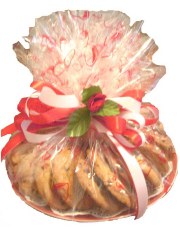 Cookies from the Heart
Send a platter of delicious cookies.
12 cookies $24.95
18 cookies $33.95
24 cookies $42.95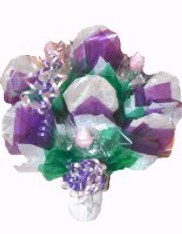 Purple Passion
For the love of purple, accents bring this bouquet to life.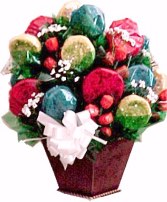 The Big One
Eighteen cookies are a super gift for office or party.
$59.95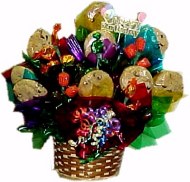 Garden Bouquet
The perfect birthday or any day gift. A dozen cookies planted in an array of colors surrounded by candy buds ready to bloom to life for that special someone.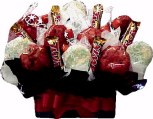 Be Twix and Between
A dozen cookies intermingled with your favorite Twix bars.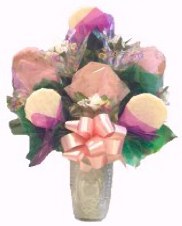 Remember Me
A dozen yummy cookies
with Hershey Kiss rosebuds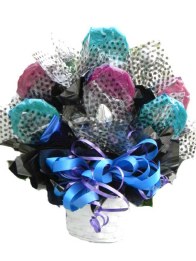 Spots
He'll love this yummy bouquet.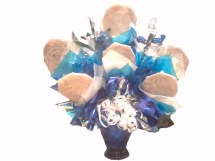 Love Them Royals
Select your cookies and your colors. We'll create a unique bouquet just for you.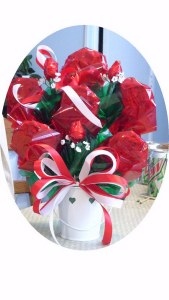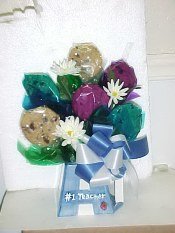 One Special Teacher.
Here's an A + for the teacher made of six yummy cookies.